Each year Langley's orchestras participate in a Spring trip and perform in a competition and/or clinic and enjoy sightseeing with orchestra friends.
April 13-16, 2024 – Nashville, TN
Langley Orchestra is going to the music city Nashville, TN on April 13-16, 2024! Based on survey responses thus far, it looks like we will hit capacity on this trip – 165 seats and an entire flight to the Langley Orchestra! The Langley Orchestra Society had put down a deposit to reserve the airline tickets. Complete the two step registration: 1) register through Kaleidoscope Travel; and 2) pay the first deposit payment through MySchoolBucks by October 18. Only those who completed BOTH steps will guarantee a spot on the trip. Once we hit our maximum number of travelers, we'll start a waitlist. Here are some key points of the trip:
Trip date: April 13-16th, 2024
Estimated cost for students: $1,700 (including round trip flights, hotel, local transportation, entertainment, breakfasts and dinner, educational experiences, symphony performance)
Estimated cost for chaperones: $1,830-2,140 (double or single room), please Email: LangleyOrchestraTrip@gmail.com if interested
Hotel: Gaylord Opryland Resort
Educational activities: Orchestra Clinics with Orchestra directors at local universities such as Vanderbilt University, and Tennessee State University; Songwriting workshops with a group recording of the new tune.
Concert venue: Schermerhorn Symphony Center
Entertainment: Historic Nashville, Country Music Hall of Fame, Grand Ole Opry, General Jackson Showboat, Line dance
First deposit due: October 18, 2023
Final Payment due: January 10, 2024
Required meeting for students and chaperones: APRIL 3, 2024
Please see a copy of the Langley Orchestra 2024 trip presentation slides below. Contact langleyorchestratrip@gmail.com with any questions or any offers to help!
March 9-12, 2023 – New York, NY (Carnegie Hall)
In March 2023, 143 Langley Orchestra students traveled to New York City and had the privilege of performing at world-famous Carnegie Hall! Highlights of this unforgettable trip included:
Performances by all 3 Orchestras (Concert, Symphonic, Philharmonic) in Director's Choice's Premier Performance Invitational
Post-concert reception at Hard Rock Cafe
Exploring Times Square
Top of the Rock
Hadestown on Broadway
Museum of Natural History
Metropolitan Museum of Art
Ellen's Stardust Diner
Boat ride to see the Statue of Liberty and NYC Skyline
---
March 2022 – no overnight field trips permitted
---
March 2021 – New York, NY (Carnegie Hall) (CANCELED BECAUSE OF PANDEMIC)
---
April 2020 – Philadelphia, PA
(CANCELED BECAUSE OF PANDEMIC)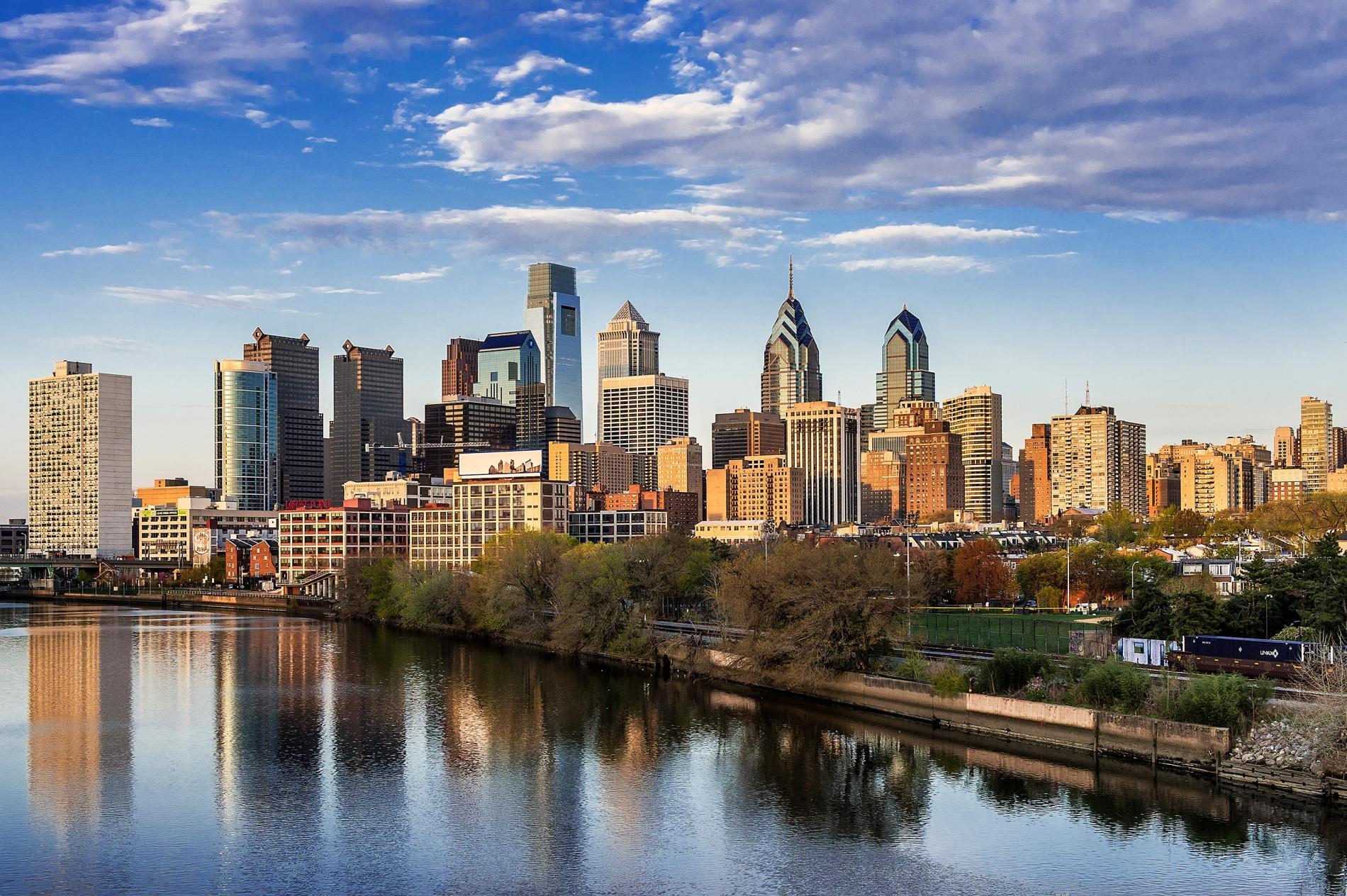 In April 2020, Langley Orchestra planned on traveling to Philadelphia, PA, the Birthplace of Liberty (and the Philly cheesesteak!).
Destination sites and activities included:
2020 Philadelphia Heritage National Band and Orchestra Festival
Dinner cruise on the Delaware River
Lunch at the Reading Terminal Market
Philadelphia Orchestra performance
Cheesesteak lunch at Pat's King of Steaks
Philadelphia Phillies baseball game
Philadelphia Museum of Art and the famous "Rocky" steps
Franklin Institute and Planetarium
Longwood Gardens
---
April 2019 – Vienna, Austria and Budapest, Hungary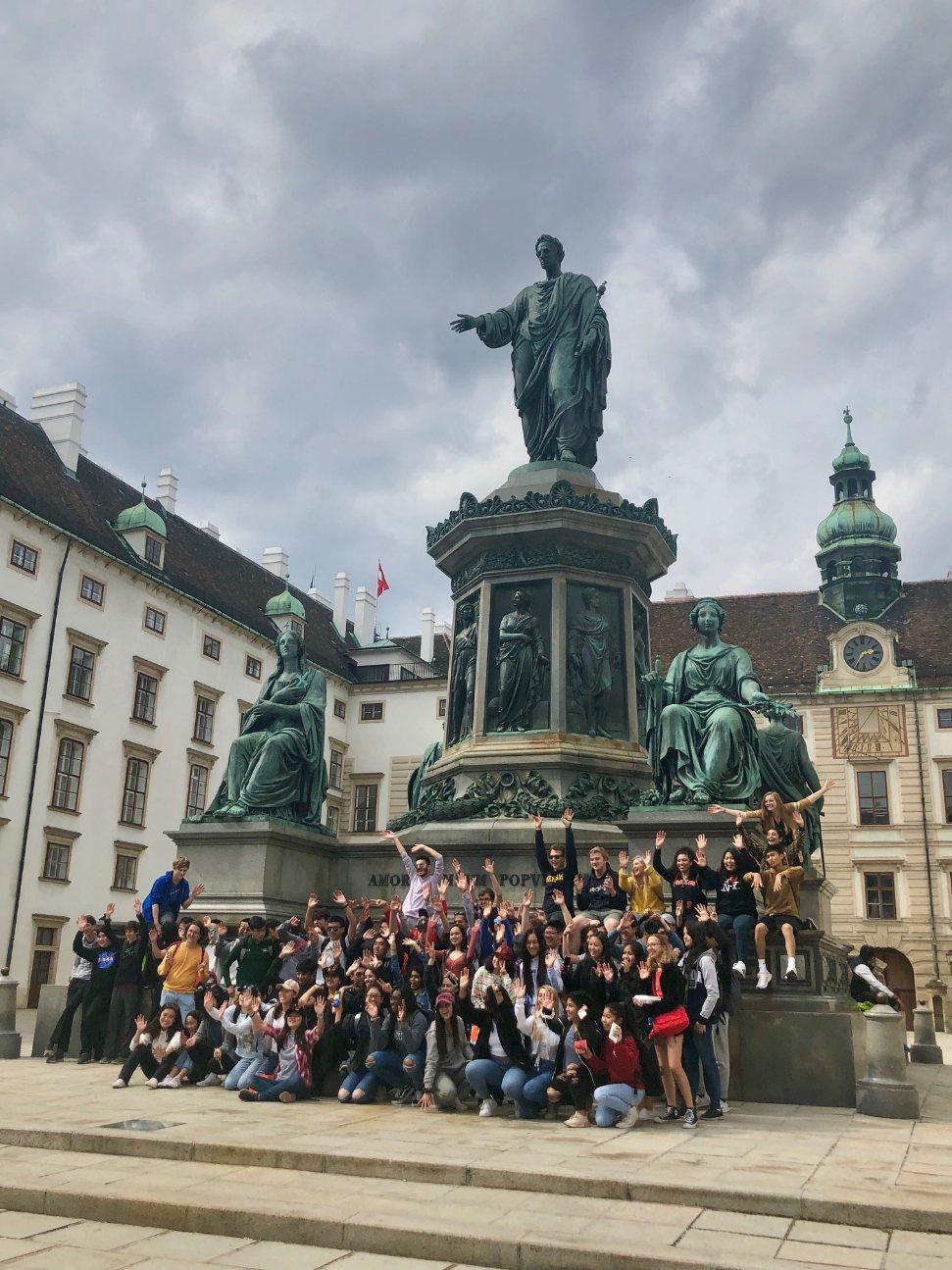 Langley Orchestra enjoyed 3 nights in Vienna, Austria and a day in Budapest, Hungary. Highlights included:
Walking tour through Old Vienna – Hoher Market, Altes Rathaus, Chacellery of Bohemia, Clock Museum and St. Peter's Church
Visited State Opera House, Haydn's House and Museum, and explored Old City and St. Stephen's Cathedral
Performed at Minoritenkirche in Vienna
Visited Schorbrunn Palace, including State Apartments and Imperial Gardens
Visited State Archives, Lord's Street, Holy Trinity Square, and the Fisherman's Bastion in Budapest
---
April 2018 – Toronto, Canada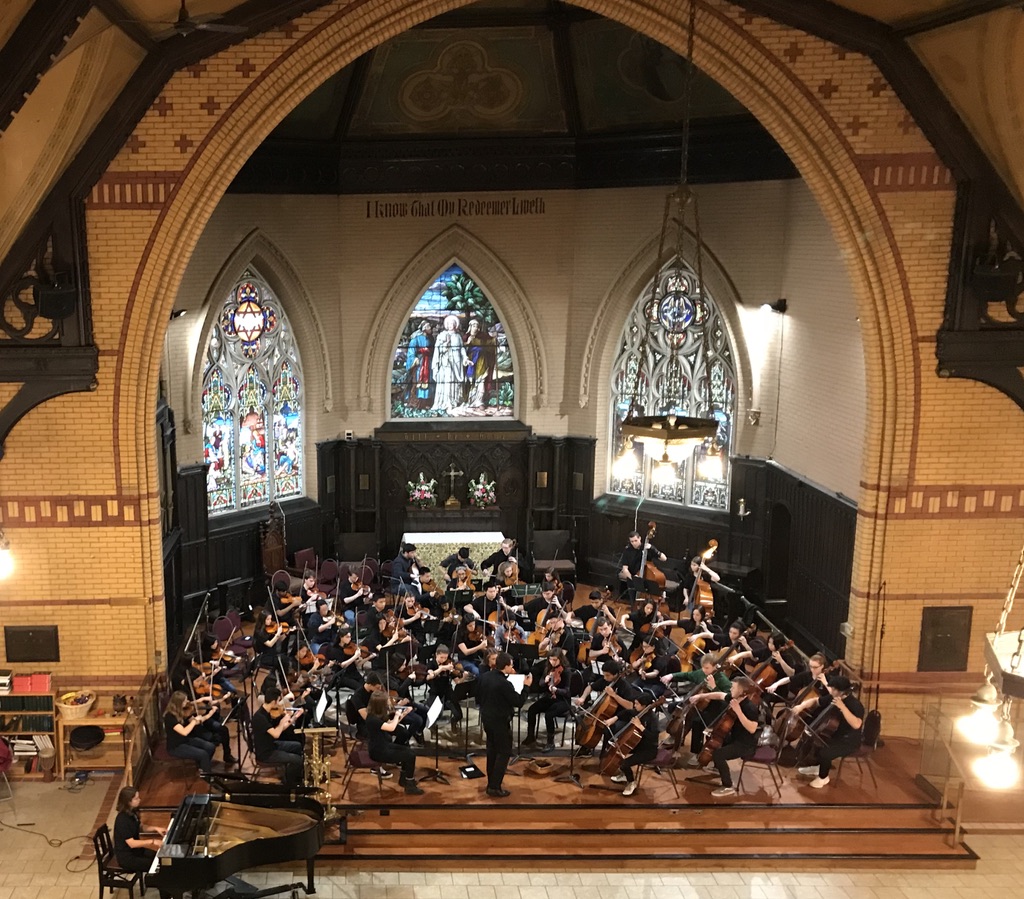 Niagara Falls boat cruise & journey behind falls
Toronto Symphony Orchestra performance with backstage tour
Hockey Hall of Fame
Royal Ontario Museum
CN Tower tour
Ontario Science Center
clinic & performance
Parliament building tour