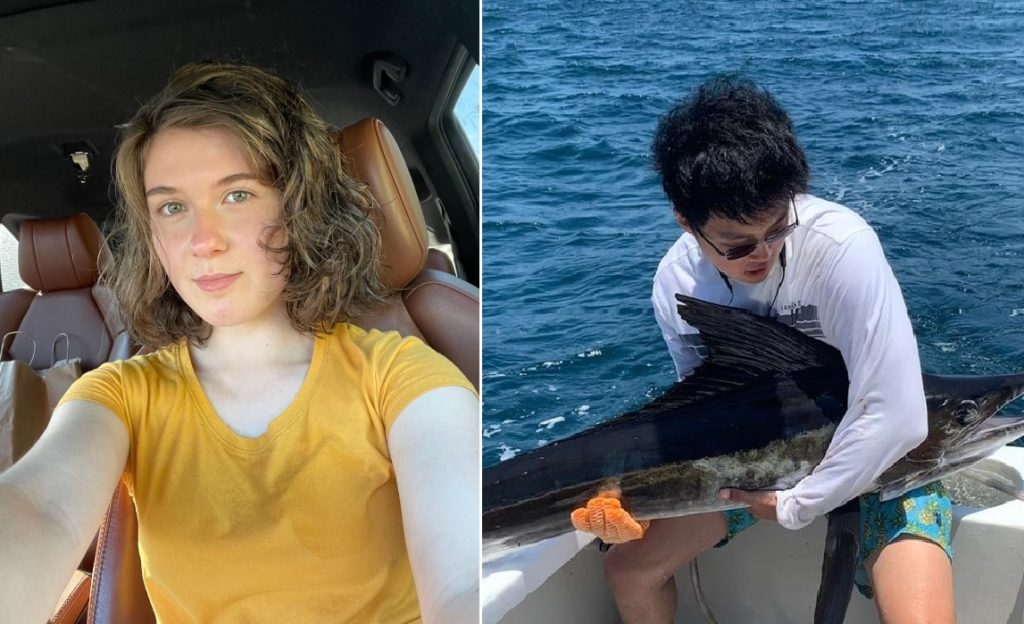 Stella Mategrano (viola):
Favorite memory: my very first concert with the Philharmonic Orchestra, as a sophomore, bouncing around post-dinner with a cup of sponsor coffee in hand and sporting cat ears (for the animal theme), warming up and having a good time!
What I love about LHS Orchestra: I love that it caters to players of all levels of experience. We are lucky enough to have so many students that we can have five orchestra class periods, and three concert groups. Being in the philharmonic orchestra has let me play at a level that I'm proud to achieve, while younger students get to have ensembles that ease them into playing and give them needed experience.
Words of wisdom: If you love what you play, orchestra is a thing that will always make you happy.
Julian Lee (violin):
Favorite memory: I love the hours before the concert, when everyone is warming up, eating together, and excitement is high. Specifically I thought it was cool when we go the chance to perform with the JMU orchestra, as I picked up a lot from my violin performance major stand partner.
What I love about LHS Orchestra: I love the community. The students are friendly with shared passions, the parents are organized, and the teachers love what they do. Everyone gives their all in the activities, whether it be playing, washing cars, or fake-laughing at Doc's jokes.
Words of wisdom: Keep doing orchestra for all four years, you meet some great people, learn a lot of fun music from different eras, and it's a nice break from the rigor of junior and senior year.