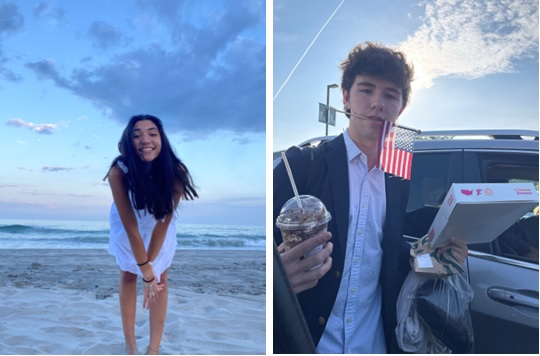 Katie Dzwonczyk (violin):
Favorite memory: My favorite memory was actually a few months before I joined the Langley Orchestra during the Pyramid concert when I was in 8th grade. Before the concert began, a few Cooper students and a few Langley students gathered around the piano and sang together. It was so fun and made me so excited to be a part of the Langley Orchestra community.
What I love about LHS orchestra: I love the community and friendship everyone has! I think that regardless of what period orchestra you have, you get to meet so many different people in the orchestra who are in different classes and everyone bonds on concert days.
Words of wisdom: Have fun, never be afraid to ask questions, and always try your best 🙂
Luke Terry (cello):
Favorite memory: During one of the car washes, a few of us started dancing to songs like the Macarena to try to get tips.
What I love about LHS orchestra: Doc is undoubtedly one of the best teachers at Langley; he creates a really chill atmosphere, but we still stay productive and get the job done come concert time. The students as well are also so welcoming – everyone has their place here.
Words of wisdom: Go on the trips. Unfortunately we haven't gotten to do any because of COVID, but they are a great quick getaway to a well-known vacation spot where you get to play music and take a mental break with your friends.